Success usually comes to those who are too busy to be looking for it.
Our center provides you with a place where you can find flexible working hours, efficient progress in tasks, and mainly expand your capacity in creativity.
Office tour
Contact us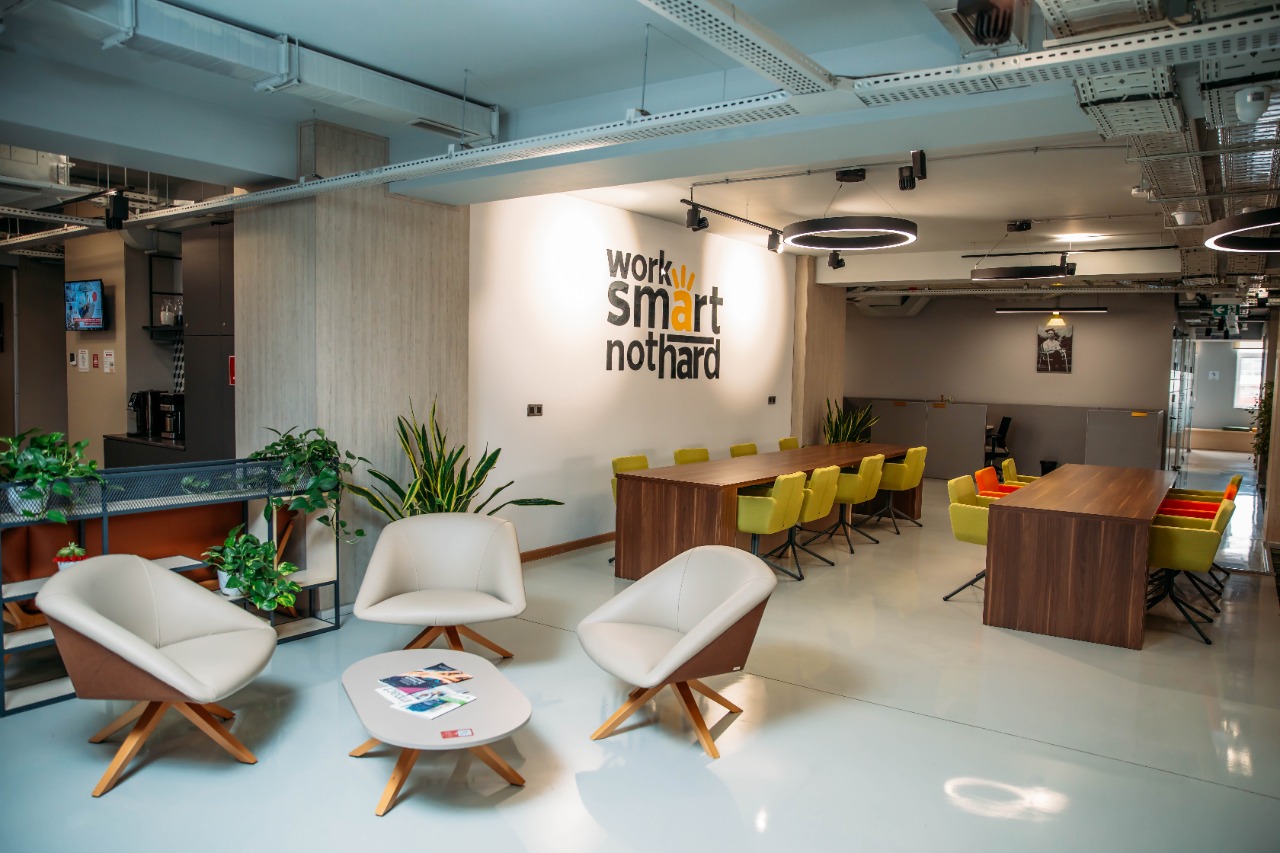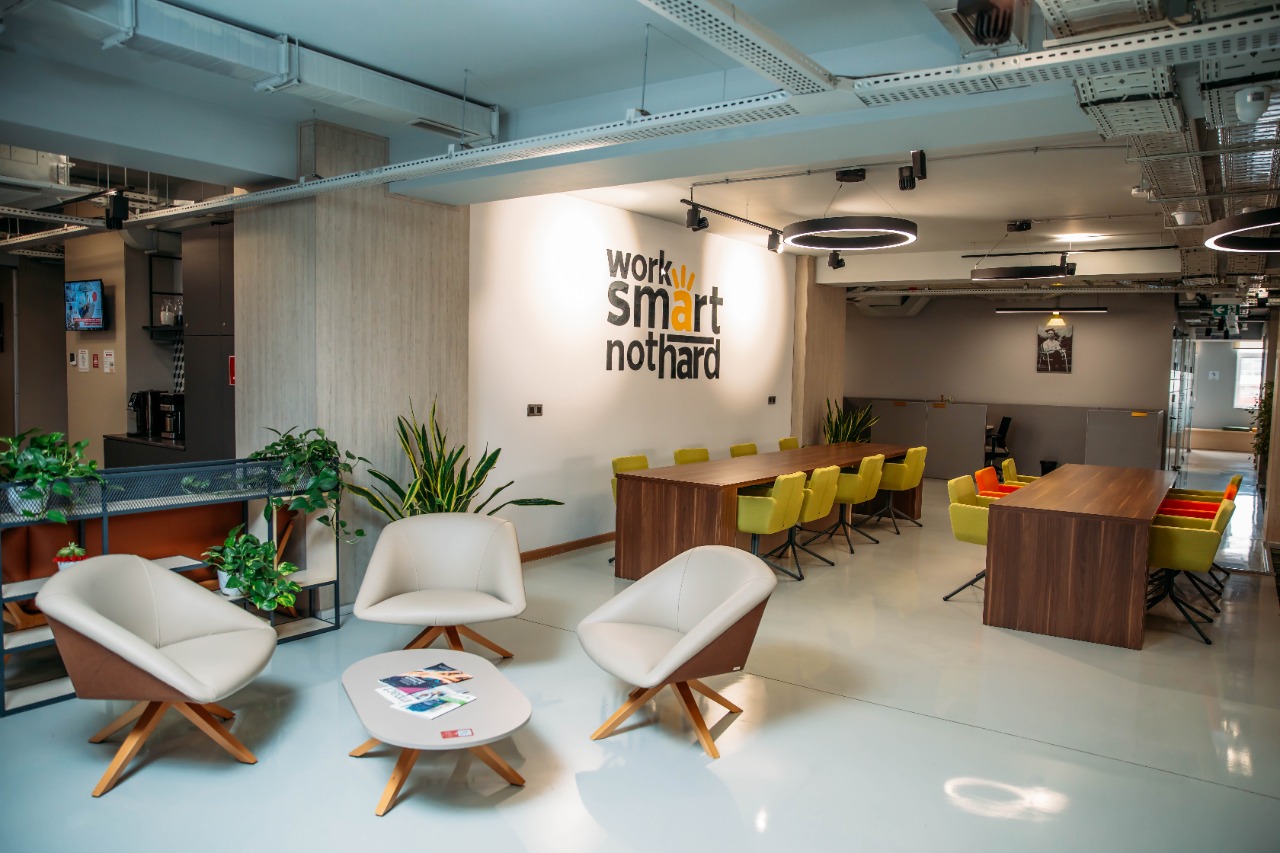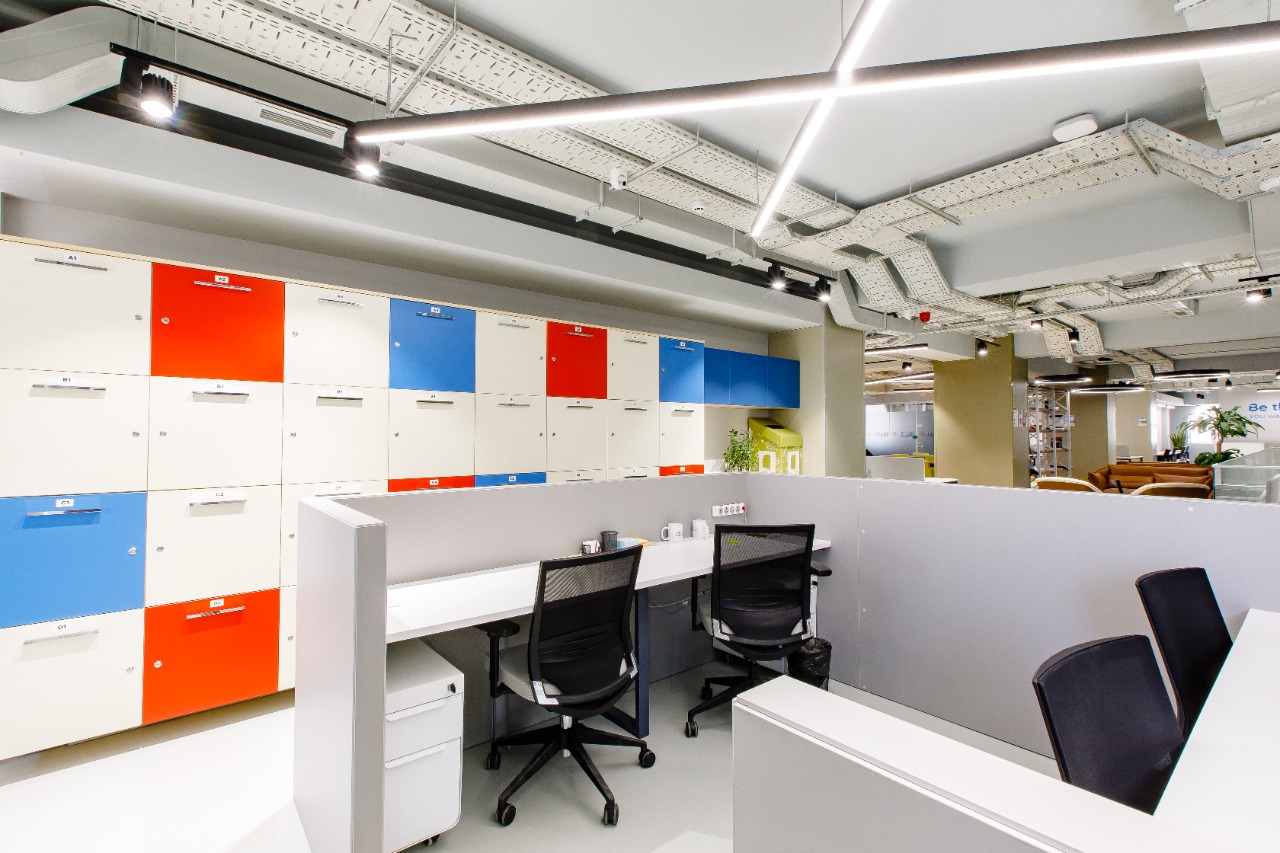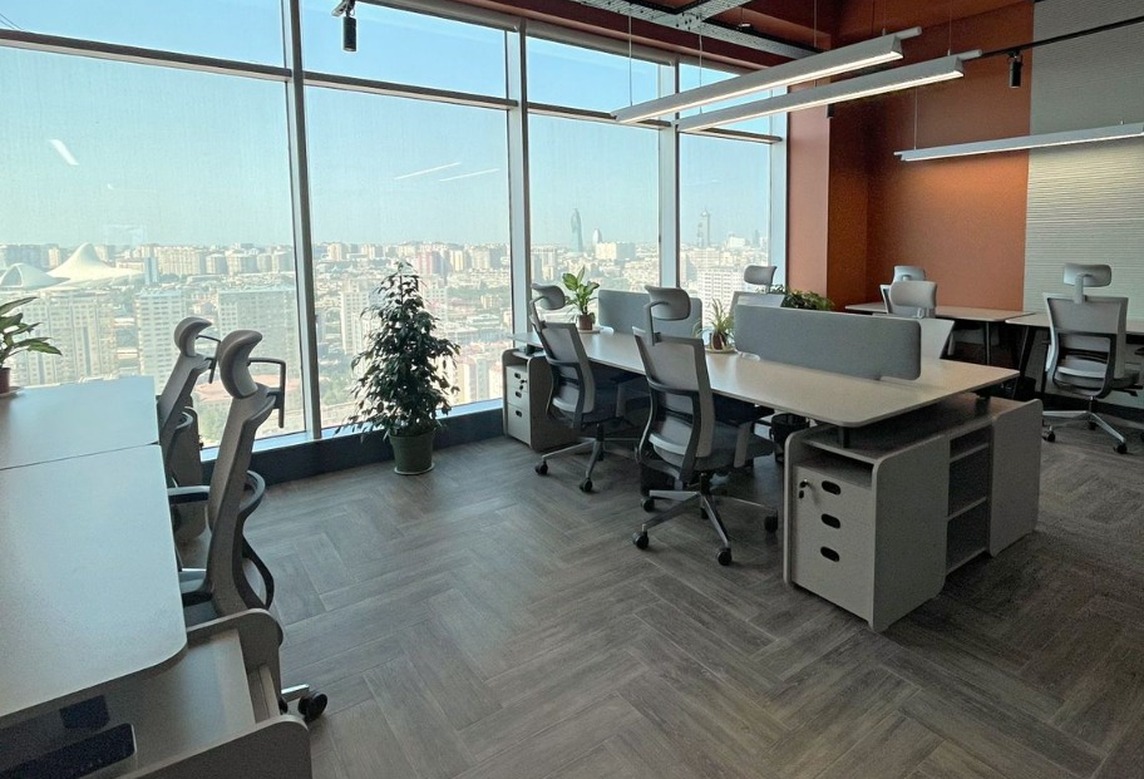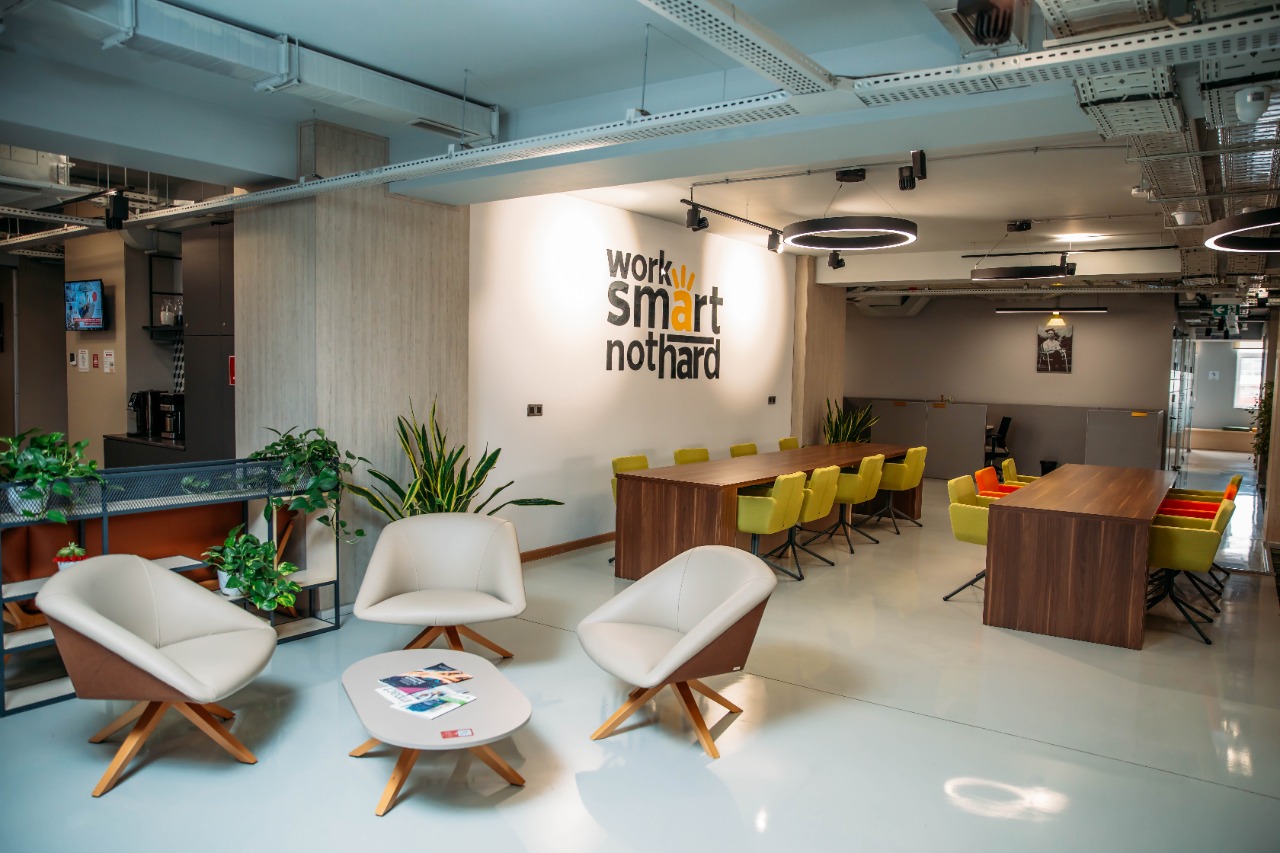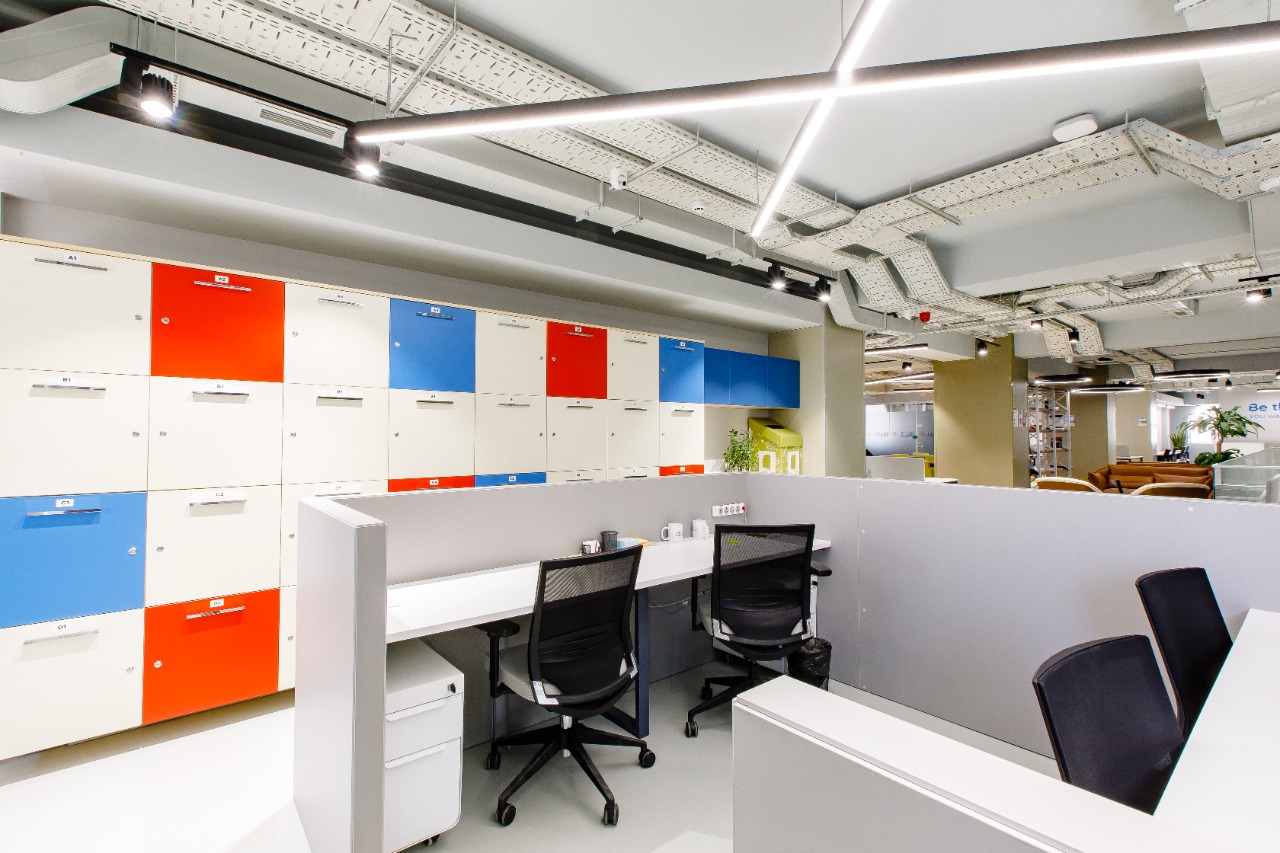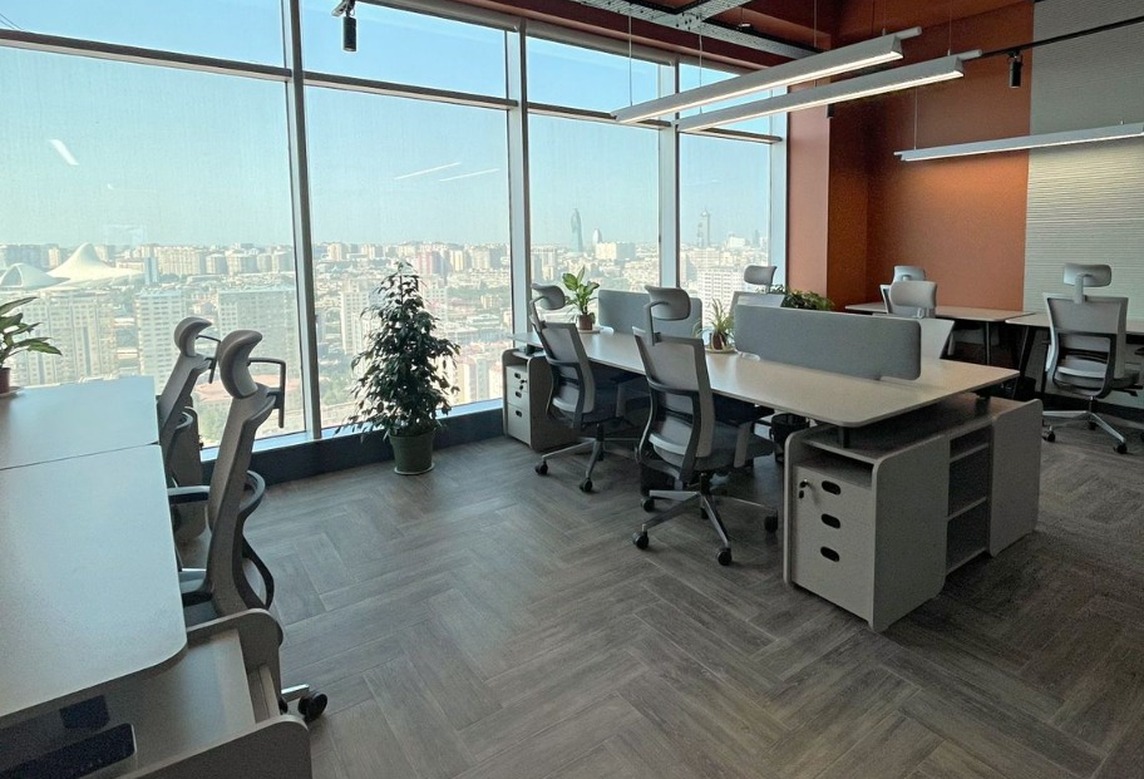 If you have questions
contact us right now.
Services
Coworking center
You can monthly rent hot and dedicated desks located in common area and private offices considered to work with your team.
Meeting and conference rooms
You can rent 6-8-10-45-60 person rooms per hour for your event and meetings.
Advantages
By being our member, you have 7/24 access to our comfort center, you can take advantage of high-speed internet, unlimited tea/coffe, cookie, printer/scanner and other services.
Useful events
Every week interesting and fun events are being held in our center for networking. You can join us by being our member.
Concession and discounts
When you become our member, you can take advantage of: 50% discount to coffee drinks at Fuzzy Coffee and Wine, 50% discount on drink options, 15% at FitWay GYM, ISBO Fitness 40%, 15% at Baku Sky Pilates, 15% at Ninja Kids by LTC, 10% to all services at Digitale Agency and 50% discount on monitor ads.
Other LTC projects
Fuzzy Coffee and Wine- the cafe combines the concept of coffee and wine. Ninja Kids by LTC - is a play center where children can have a comfortable, quality and different time while parents are working. Digitale- provides all types of photo and video shoots.
Additional products and services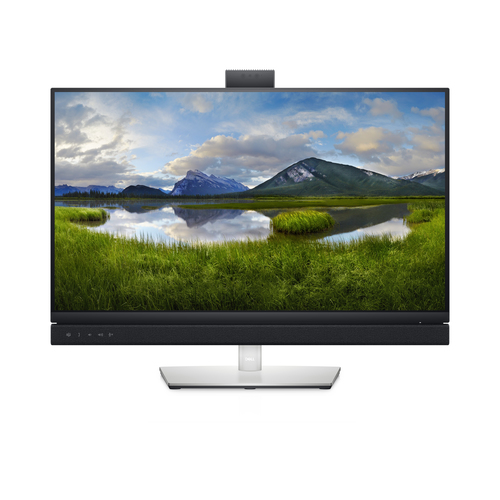 Monitors
By being our member, you can rent different kinds of monitors in our center.
Customer reviews

Guleysha Hasanova
The best co-working space with a delightful service. Fun and professionalism all together. Parvin Sadigova
I'm genuinely delighted with this co-working environment. The staff here excel in friendliness and are always ready to lend a helping hand. A crucial necessity for any workspace, high-speed internet, is not just provided but consistently reliable. The overall aesthetic of the space is pleasing to the eye, contributing to an uplifting mood that fosters productivity. Beyond just being visually appealing, the workspace maintains a serene atmosphere, offering an ideal setting for focusing on critical tasks. As a thoughtful gesture, amenities such as a refrigerator, tea, coffee, and snack offerings are provided, ensuring that you're fuelled throughout the day. Another notable feature is the inclusion of private pods, designed for meetings that demand a quiet and focused environment, ensuring privacy when needed. All these elements together make this co-working space a highly commendable choice.

Nariman Huseynov
Awesome co-working space! Very convenient location, ergonomic chairs are priceless! :) Highly advised! Vusal Sultanli
Strongly recommended. Modern Infrastructure, nice service by community managers. Entertaining events and awesome community !

Osman Umarov
I am glad to have met Lotfi Zadeh's pleasant and smiling team, this time it was a little short, but if our paths cross again, we will remain your resident for a longer time)

Memmed Memmedli
Nice place, nice community. Community managers are kind and friendly. People are friendly as well! Lovely place, absolutely recommend!

Murad Hamidov
Great coworking space in a convenient location of Baku. LTC is spacious, has good facilities, free coffee/tea all day long and most importantly, helpful and smiling staff! :)

Yusif Memmedov
Today, we left "Lotfi Zadeh Technology" center, where we shared a space for 7 months. I express my gratitude to the team that is sincere, kind, smiling and treats everyone individually. It's good that our path passed through "Lotfi Zadeh Technology Center", it's good that we got to know you. Thank you very much for everything Sabir Mustafaev
Perfect place to work and spend your time. Positive community and great stuff, good internet connection. Everything you need for productive work. At this place your working days won't be something you will want to avoid.

Gulnar Rahimzade
The best possible co-working center in Baku. Working there since November, and I don't regret any second of it. It is well-designed and is located perfectly, has all the necessary amenities, good working internet and technical support. Also, must mention the amazing community and networking opportunities there.

Güngör Özay
Excellent Co-working space. I worked for 2 months there. Great place to work, good location, beautiful renovation, interesting people, friendly staff. And open 7/24. I would also like to thank Community manager Meryem for her kind and helpful behavior. Babash Babashov
The conditions are very nice. I was very pleased. The biggest advantage for me was that it works 24 hours a day. I think the most appropriate address for those looking for co-working is LTC

Musa Naghiyev
LTC is a great place to work in, doesn't matter whether you're a freelancer or you have a team to work with. Besides 24/7 working place, here you are provided with high-speed wifi, coffee, tea, smoking area, gaming zone, great view (16th floor) etc. I personally enjoy working in this great place and don't even wanna think of going smwhere different.

Vitali Kupeev
Very nice place to work - friendly environment, cool atmosphere

Vaqif Akhundzade
The best coworking in Baku! 🤩🤩🤩 If you are looking for a good community and a comfortable workplace, then Lotfizadeh is the perfect choice for you!

Abbas Aga
Beautiful view, spacious and quiet center, great staff and unlimited coffee!

Rahim Sadigov
The Best Co-Working Center... I can say that it is the best among the co-working centers I have tried so far in Baku. Great design, fast internet, very quiet center offers a great environment to work. It has all kinds of possibilities so that you can do your work with complete ease. In addition, free coffee, tea, cookies and resting rooms allow you to have a good time in the office. If you are looking for a great office to work in, you can definitely try this place.

Gulnar Faganli
I have tried several coworking centers in Baku, stopped in LTC. Feels like real office atmosphere. Location, comfortable workplace environment, community, management❤️ All in one and reasonable price

Оля Горюшко
I have been working in a coworking space since its opening, during which time many wishes of the guests were taken into account and it became more comfortable to work. At the moment, the conditions for work are comfortable, everything suits. The staff are friendly and always ready to help in any matter. Price = quality. Come work, you won't regret it...

Nigar Musazade
I`m here for 7 month. And love here. Lotfi Zadeh so pet friendly co-working and all staff so polite and friendly. Highly recommended.

Naila Mammadaliyeva
Comfortable place, nice service, kind staff, 7/24 working. Thanks guys💜

Rashad Alili
Very nice and comfortable place. Suitable for working setup. Had to find a location to work from for a few weeks during my visit to Baku and LTC did not disappoint me. Enjoyed my workdays at LTC. Must say part of the good experience is due to the kind, responsible and caring staff. Big thanks to them. Recommending anyone in need of office space in Baku.

Ibrahim Suleymanov
1. Pet friendly 2. Very comfortable 3. Professional stuff 4. Good technical support 5. Place is very wide 6. Has a coffee shop with discount for the residents 7. Parties at the weekends 8. Different events for the residents (games, trainnings) 9. Modern meeting rooms 10. Loyalty discounts You will love this place 😍

Tahmina Aghayeva
A very comfortable co-working center in Baku. Lovely ambiance, friendly service, breathtaking city views, especially at sunset. Highly recommended!

Elvin Allazov
Nice atmosphere, super friendly staff and affordable prices

Valeh Hasanov
It's a great place if you are a remote worker. I used their service while I was visiting Baku and they're amazing. Several seating options, free tea (<3) and sound proof rooms where you can have important calls without any noise (and it's also free!!). also, I think that's the only co working space open 24 hours in the city. Everything was clean and well maintained, staff was so polite and helpful!

Parviz Bayramguliyev
I really liked Lotfi Zadeh as someone who was on the management board of a coworking center and has been to coworking centers both local and in different cities of Turkey. After analyzing all the coworking centers in Baku, I decided to settle here, I have been here for almost 20 days and I do not regret it at all. The management team is very friendly and caring. I will probably continue my presence here for a long time to come :)

Shahriyar Jahrami
The office is comfortable and clean. Working out is easy.

Jeyhun Hasanov
This is the best place to work and relax at the same time.

Javid Karimov
I have been working here for 10 months and I am very satisfied. Especially, most of the working people are programmers, designers, etc. It's an opportunity to build relationships.

Farhad Mammadli
Best coworking center in Baku with friendly staff and members, definitely recommend to anyone who is looking for an office.

Martian Studio
We`ve been part of LTC since May. We can share that it is a very good community, full of nice people and professionals who are eager to help each other. There are always new events and trainings for everyone who wants to improve skills in their professional growth. The facilities are modern, comfortable, well-equipped office spaces with a pleasant professional atmosphere. Thank you!

Lala Alizade
This is a very great coworking center. Very quiet, lots of smart and fun people with whom you can network, many fun events organized by community managers and really great atmosphere.

Zulfugar Ismayilzada
Very comfortable workplace with great ambiance! Highly recommend this place to startups and people looking for a comfortable place to work.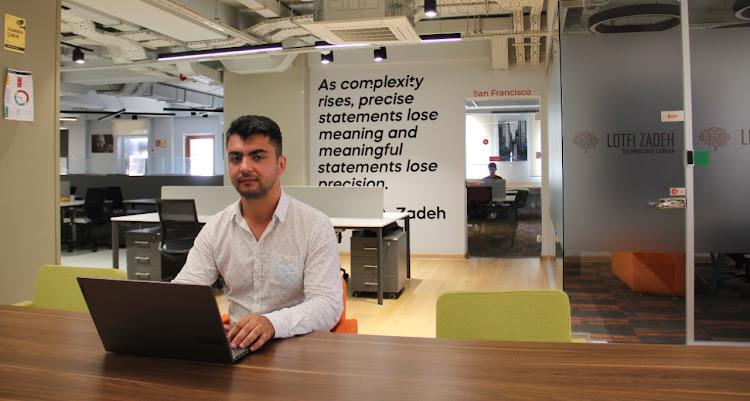 Jalil Tahirov
Best co-working space available in Baku! Professional management team and 24 hour access to the space. Community managers here are family for me, they are organizing frequent Community evenings or other fun events. Desks and chairs are comfortable, we have a lot of sofas to relax in a busy day. Here we have separate noise isolated rooms for phone calls. I cannot stop recommending this place to my friends.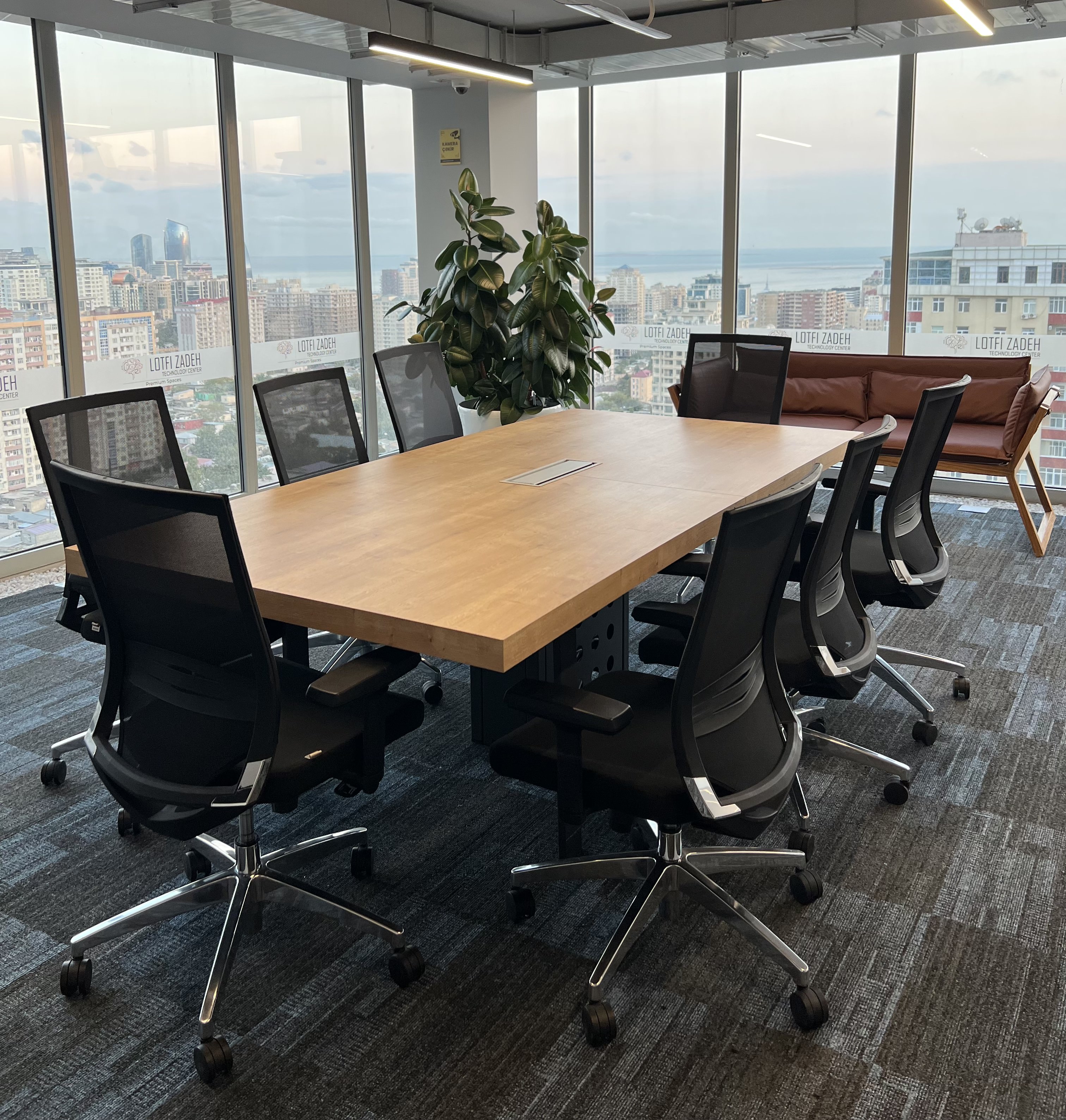 If you have questions
contact us right now.
Choose one of the options below, fill in the information and take the first step to grow your business.